Specific to each facility
State-of-the-art Equipment
HCF Management takes pride in serving our residents and strives to maximize independent functionality within different environments by using a variety of techniques, tools and equipment. Many of our care communities are equipped with the same Accelerated Care Plus Modalities, while others feature additional programs with specialized equipment. Varying equipment includes the following:
---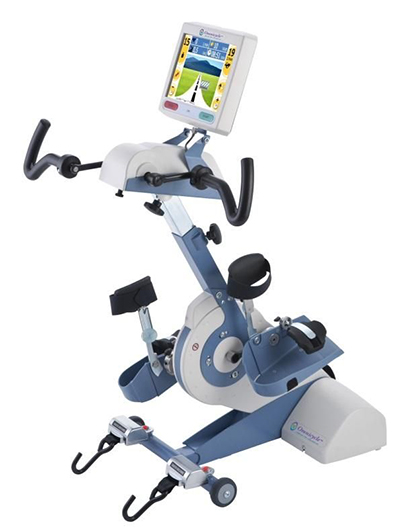 ACP's Omnicycle™ Elite Motorized Rehabilitation System
ACP's Omnicycle™ Elite Motorized Rehabilitation System represents the most advanced therapy cycle technology available today. It accommodates post-acute patients who may be unable to participate in therapeutic exercises due to lack of strength, coordination, partial paralysis, respiratory limitations and other conditions. The Omnicycle™ Elite supports expanded therapy services for neurological rehabilitation (Stroke-CVA), orthopedic rehabilitation (TKA, THA, Shoulder, UE) and cardio-pulmonary rehabilitation (COPD).
ACP's Megapulse® II Shortwave Diathermy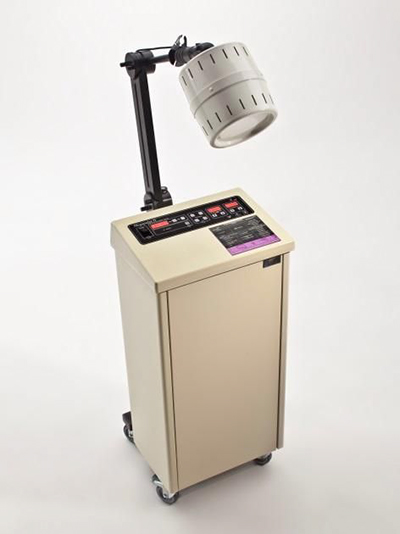 Our Mega Pulse II Shortwave Diathermy equipment, for the application of electromagnetic energy to the body at shortwave frequencies, is used to treat a wide range of conditions with successful outcomes. This electrotherapy elevates the tissue to a temperature at which optimal healing can occur. Shortwave diathermy is continuous, rather than pulsed, when it is necessary to treat a larger anatomical area. These medical issues include acute and sub-acute traumatic and inflammatory conditions, chronic rheumatoid and arthritic conditions, resolution of hematomas and pain relief. This system is widely recognized as one of the most reliable and efficient devices in the industry. It provides uniform heating for patient comfort and safety. Its output parameters have been carefully selected for use with the elderly.
ACP's Omnisound® 3000 Pro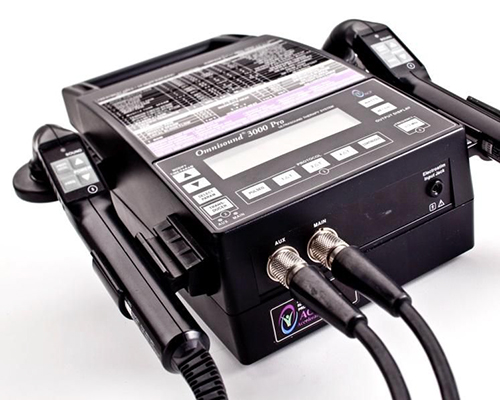 ACP's Omnisound® 3000 Pro is the most extensively researched ultrasound device available. It is supported by numerous research articles for superior outcomes and safety. When applied to soft tissue, muscles and tendons, this state-of-the-art therapy can create a heating effect to help reduce pain, increase blood flow, increase the extensibility of collagen tissues, decrease joint stiffness, reduce muscle spasms and decrease chronic inflammation associated with conditions such as bursitis and tendonitis. Ultrasound is generally considered painless and is well-tolerated by most patients.
Ultrasound device can be used in pulse or continuous modes for both thermal and sub-thermal applications. It offers consistent heating effects for patient comfort. This exceptional beam supports safer treatment for geriatric patients with reduced muscle mass and sensitive joints.
Wii™ Therapy System
The Wii™ helps restore balance, functional mobility, hand-eye coordination, reflex responses and memory—all in a fun and engaging way.
General Therapy Equipment
Adjustable Parallel Bars
Bariatric Dual Release Walker
Bariatric Electric Stand-in Table
Blood Pressure Monitors
Dumbbells and Cuff Weight sets
Hand Dynamometers and Pinch Gauges
Hi-Lo Electric Mat Table
Ice Packs
Moist Hot Packs
Nu-Step Recumbent Cross Trainers
Pulley Weight System
Staircase
Theraband Resistant Bands
Treadmills